ESPN Streaming: Here's What It Means For Cable
Elliott Cowand Jr/Shutterstock
Here's a dirty secret you may not know about your cable bill, especially if you're not a sports fan. If you subscribe to a package that includes ESPN, "The Worldwide Leader in Sports" is getting a comparable monthly fee from you to what you might pay for a streaming service. At last word, that was reportedly $9.42 per month. That sounds great for ESPN, but it also means that it's in a precarious situation as more and more people cut the cord. ESPN can't continue increasing carriage fees forever to make up for lost revenue but has to keep that revenue coming in to cover the massive rights fees paid to sports leagues.
That's where a new streaming plan comes in. ESPN does already have ESPN available over the top, but a cable/satellite account is required to unlock everything that airs on regular ESPN and ESPN2. ESPN, though, is looking to change that, with The Wall Street Journal reporting in May that ESPN is in the process of laying the groundwork for offering its mainline programming à la carte online. There's no timeline just yet for when this new service, code-named "Flagship," will launch, but it has the industry reeling. There are a lot of cable subscribers who pay mainly for ESPN, as well as many others with no desire to watch ESPN whose bills could be reduced if ESPN was removed from their cable package. What happens if ESPN is suddenly available on its own?
What has ESPN said about the Flagship project?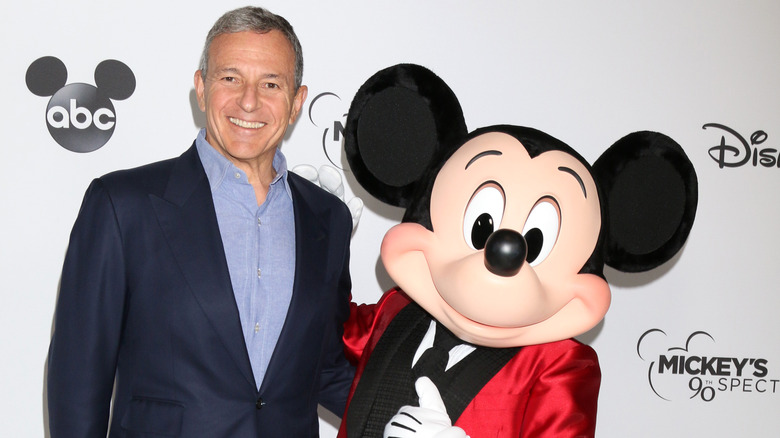 Kathy Hutchins/Shutterstock
The Wall Street Journal story from May isn't the full extent of what's known about the plans for a standalone, fully-featured ESPN streaming service, so much as it's the furthest anyone has gone as far as saying those plans are in motion right now. Back in February, on the Q1 investors call for parent company Disney, Wells Fargo Securities analyst Steven Cahall asked what Disney would need to see happening in the marketplace that would motivate the company to make the jump to offering a fully à la carte ESPN.
"Regarding ESPN and when we might make the shift, if you're asking me, 'Is the shift inevitable?' the answer is yes," replied CEO Bob Iger. "But I'm not going to give you any sense of when that could be because we have to do it obviously at a time that really makes sense for the bottom line, and we're just not there yet. And that's not just about how many subscribers we could get; it's also about what is the pricing power of ESPN, which obviously ties to the menu of sports that they've licensed."
A couple of months later, in a Bloomberg interview published a few weeks before The Wall Street Journal story, ESPN Chairman Jimmy Pitaro made similar comments. "We're going to get to a point where we take our entire network, our flagship programming, and make it available direct to consumer," he said. "That's a 'when,' not an 'if'….We're only going to do it when it makes sense for our business and for our bottom line."
What else do we know about the Flagship project?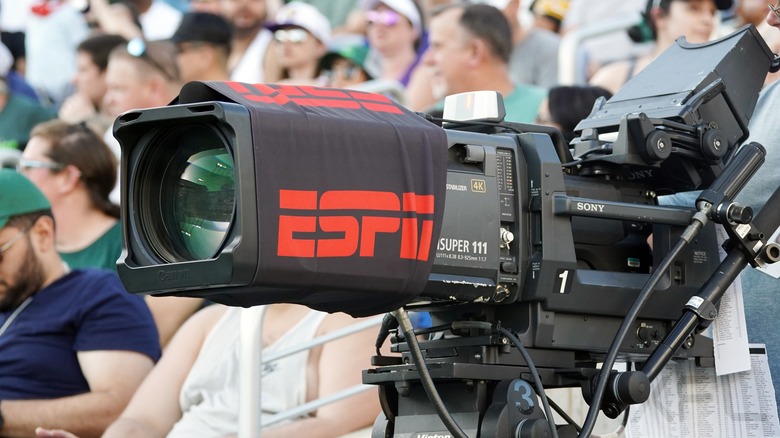 Adam McCullough/Shutterstock
The aforementioned Wall Street Journal story went beyond the broad strokes of simply saying that a fully-featured, à la carte streaming ESPN is officially in the works. According to the article, once "Flagship" launches, ESPN will still be available from cable and satellite TV providers. ESPN has been laying the groundwork for such a move by writing it into their new contracts with their distribution and sports league partners that the programming can also be streamed to customers without a cable/satellite subscription.
There's also the dance of how to price the new service. As of The Wall Street Journal article's publication, ESPN had 74 million subscribers, meaning the network grosses just under $8.4 billion annually in carriage fees alone. That's a lot of revenue to disrupt, and that risk has to be baked into the price of "Flagship." Though there has, to date, been no insider-sourced reporting as to what the new service would cost consumers, Citi Research analyst Jason Bazinet made an educated guess in a May MarketWatch article: $22 per month ad-free.
How did he arrive at that price? He told MarketWatch that it "is just above Disney's U.S. linear revenue per sub across all channels" and would be a competitive "profit-maximizing price" compared to regional offerings. Specifically, he noted that $22 per month would price "Flagship" at $3 less than the YES Network app (which carries New York Yankees and Brooklyn Nets games) and $8 less than the MSG Network app (which carries New York Knicks, New York Rangers, Buffalo Sabres, New York Islanders, and New Jersey Devils games).
But doesn't ESPN already have a streaming service?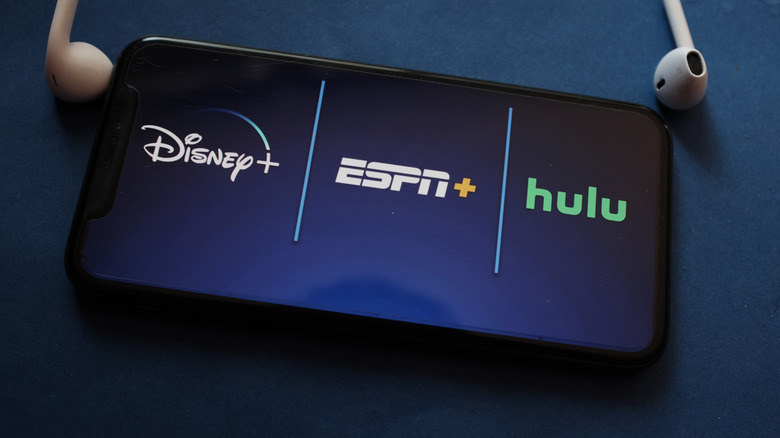 DANIEL CONSTANTE/Shutterstock
ESPN already has a streaming service, though: ESPN , which launched in 2018. It does have some overlap with the traditional linear ESPN channels, but for the big-ticket games, particularly from the NFL and NBA, you need legacy ESPN. Technically speaking, there's only one ESPN app, not an app specific to ESPN , so if you have a cable login and an ESPN subscription logged into the app and do most of your watching there, this divide is a lot more confusing and less obvious. ESPN does have its exclusive content, though, including many UFC cards.
As of this writing, there hasn't been any word yet as to how ESPN , which costs $9.99 per month or $99.99 per year if paid upfront, would fit into the plan when "Flagship" launches. (To further complicate those numbers, Yahoo! Finance reported in July that, after accounting for the cut that goes to the streaming back-end partner, ESPN's actual revenue on a month-to-month ESPN subscription is $5.64.) Would ESPN be bundled into the new "Flagship" product? Would it still be kept separate? Would both options be available? And how would that affect subscribers who get it at a discount via the Disney bundle that also includes Disney and Hulu? For now, the answer is a big question mark.
How would Flagship affect the rest of the cable landscape?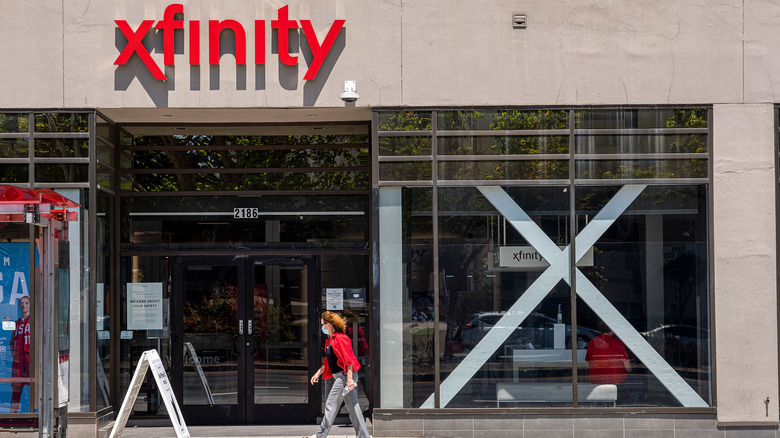 Bloomberg/Getty Images
Being that ESPN is such a big chunk of almost everyone's cable bill, how would this new normal change cable TV in general?
"ESPN has been historically the biggest beneficiary of the cable carriage fees system and has served as a bulwark against cord cutting," Greenfly CEO and Co-Founder Daniel Kirschner told Forbes in June. "The ESPN announcement is an acknowledgment that we are reaching a tipping point in viewing habits where even dedicated sports fans may not maintain a cable bundle, especially as streaming options for sports continue to proliferate."
In the same Forbes.com article, Quickplay CEO and Co-Founder André Christensen echoed Kirschner's sentiments about this not exactly being great news for cable providers. "Cable companies are increasingly pressurized, losing subscribers, and have limited ways of monetizing content. Sports continuing to go [direct-to-consumer] is going to be an even bigger blow," he said. "To create sustainable businesses and show that they can be a good home for sports, cable companies need to focus on distribution. How can they reach their total potential audiences through [over-the-top]-like experiences and monetization? How can they move to an advertising plus strategy?"
There's no official timeline for ESPN to go à la carte, but it's happening, and the ripple effects could be massive.